Meet Our Donors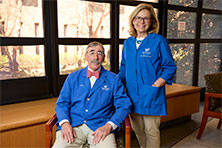 Paoli Hospital volunteers committed to legacy gift
"Including Paoli Hospital in our estate plans was an easy decision and easy to do. It only took minutes on our IRA website."
---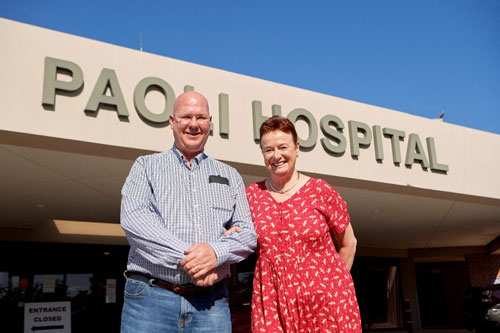 Supporting healthcare heroes and the hospital they love
"Meeting the winners of the Willens Scholarship over the years has been inspiring. There have been so many worthy employees who we feel honored to be able to help."
---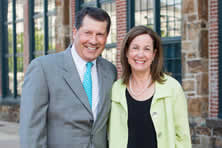 Volunteers Preserve Paoli Hospital's Excellence for Future Generations
The Aylward family believes Paoli Hospital is a local treasure and that the hospital is a key factor in making Chester County one of the greatest places to live in Pennsylvania.
---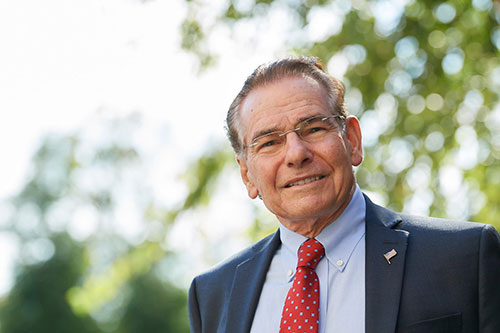 Physician leader nurtures Paoli Hospital's growth
"We are very fortunate to have such an incredible hospital right here in our own backyard."
---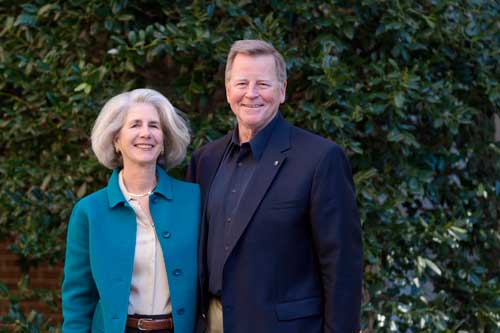 It feels good to support the future of Paoli Hospital
When Karen and Chuck Thomas started planning for their retirement, they wanted to make sure that they took all the right steps for themselves, their family, and their community.
---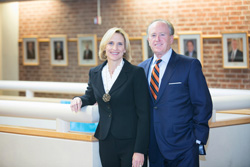 Supporting Paoli Hospital, a Great Community Resource
We all know that healthcare is changing. At times it can seem difficult to navigate these changes and stay informed. For that reason, it is important to Joe and Ellen McLaughlin that they stay close to Paoli Hospital and support this great community resource.
---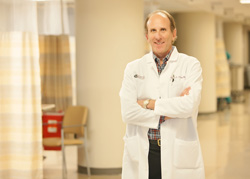 Paoli Hospital: Care with a Special Touch
As a physician, Dr. Robert Fried knows he plays only a small part in a patient's experience. It is the entire team–the nurses, technicians, patient transporters and other caregivers–that make our hospital special. The staff and volunteers of Paoli Hospital are genuinely caring, and Dr. Fried believes it is that special touch–a door opened or a friendly "good morning"–that sets us apart.
---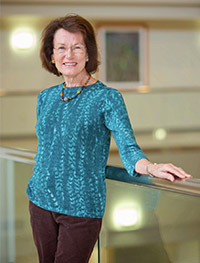 Paoli Hospital's Caring and Professional Atmosphere Prompts Estate Gift
Born in England, I moved to Pennsylvania as a young bride. My first contacts with Paoli Hospital came when my young children needed medical attention, oftentimes of an emergency nature.
---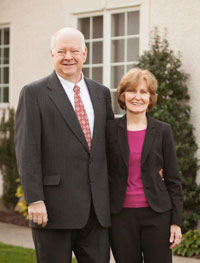 Spotlight on Friends of Paoli Hospital
Paoli Hospital has a special place in the hearts of many in our community. For Frank and Sharon Haarlander, appreciation of the Hospital began when Sharon's mother, Mildred, relocated to the Haarlander's Berwyn home several years ago because of her worsening medical condition.
---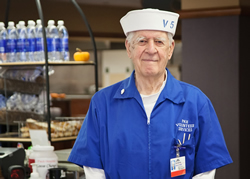 Volunteer Gives Back to Paoli Hospital in Many Ways
"It's amazing — the number of things that they do," said Leonard Humphrey, speaking of the 500-member strong volunteer force at Paoli Hospital that he joined 19 years ago.
---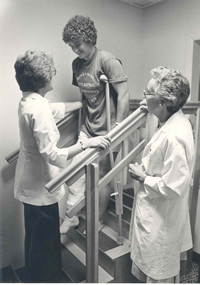 Physician's Dedication to Patients Maintained through Legacy Gift
We are honored to have been chosen by Dr. Hosfeld as a beneficiary of her estate, and pleased to be providing the important service of wound care education and treatment in her remembrance.
---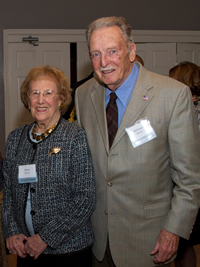 Sustaining Nursing Excellence at Paoli
Through the years, Paoli Hospital has benefited tremendously from endowment funds established by donors who wish to create a lasting means of support to the Hospital. William E. Reimer and his daughter, Kelly Vucelich, recently established such an endowment fund at Paoli Hospital in memory of Myra D. Reimer, mother to Kelly and wife to William.
---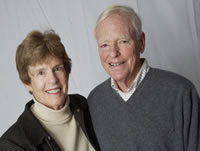 Ensuring the Future of Paoli Hospital
Jay and Mary McElroy believe the key to longevity is to stay active after retirement. Jay exercises six days a week and Mary plays tennis with her girlfriends just about every day. They are comforted in knowing there is a hospital in their community they can go to if they ever need it. "Having lived in the area for a very long time, we and our friends need Paoli Hospital in our community. This was very obvious one weekend several years ago," Mary said.